19.09.07 10:51 Il y a: 4 yrs
Living Letters to the US - join the visit!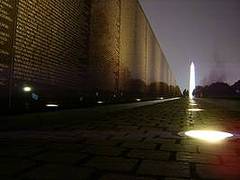 "We're living letters. And we believe we're stamped and sealed with love, comprehension and peace." Blogging on the road, Brazilian theologian Marcelo Schneider uses these words to describe his experience as part of a Living Letters delegation currently visiting the United States as part of the WCC's Decade to Overcome Violence (DOV).
The Living Letters blog on the DOV website provides you with regular updates on the 15 to 23 September visit of the ecumenical team. Team members share personal reflections, observations, experiences and photos. Living Letters are missions by international teams of church representatives to express solidarity with and learn from the peacemaking efforts of local churches.
Be part of the visit! Surf to the Living Letters' blog and add your comments to the postings from the team.
On the itinerary are Washington, Philadelphia, New Orleans and New York, where the team will attend an ecumenical event marking the International Day of Prayer for Peace on 21 September. This WCC initiative calls on churches worldwide to pray for peace on the day chosen by the United Nations as International Day of Peace.
Itinerary of the Living Letters team, 15 to 23 September 2007 (pdf, 59 KB)
Press release: US churches to share experiences of violence and peacemaking with international ecumenical solidarity team
---